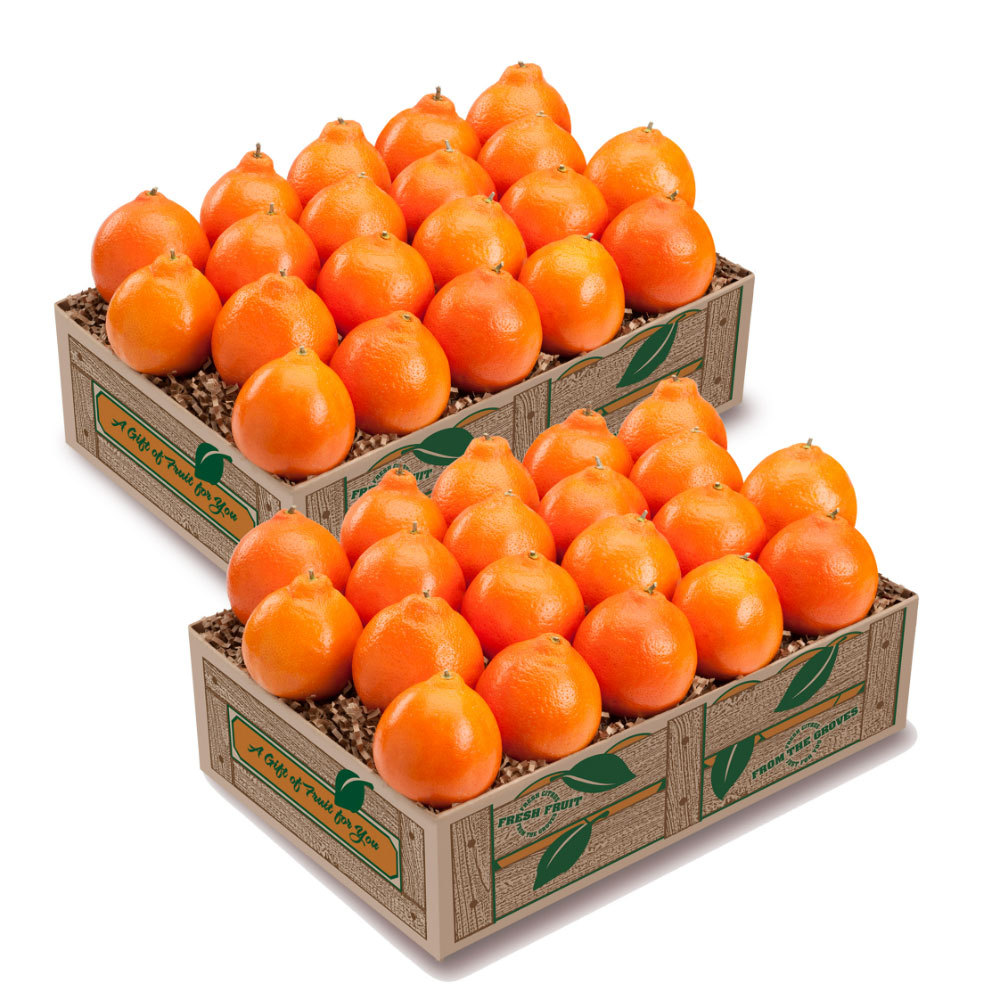 DESCRIPTION
Are Honeybells your favorite? These two gift boxes of grove-fresh Honeybell Sweeties will tame your craving!
SHIPPING INFORMATION
Shipping & Handling is $14.99 per item on most products shipped to the 48 contiguous United States.
Sorry, we do not ship to Alaska or Hawaii.
Shipping & Handling to Canada is $35.99 per item.
Since packages are shipped via UPS we are not able to deliver to PO boxes and we cannot guarantee delivery to addresses not recognized by UPS.
All of our fruit is hand-picked and hand-packed when it reaches a specific point in ripening and this makes it very difficult to cancel or change orders once they have been selected for shipping. So please ensure all information and addresses are correct at the time of order.
Typical delivery time is 5-7 days but this will change with season and variety of fruit.
While we do our very best to ensure your gift arrives as close to your requested arrival date as possible, arrival dates are not guaranteed. Thank you!